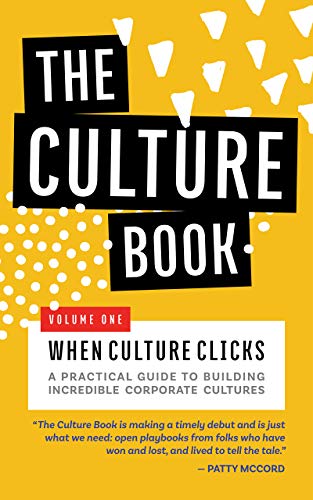 Click Here Now To Download This Book!
Title: The Culture Book Volume 1: When Culture Clicks
Author: Weeva and Culturati
Genre: Non-Fiction
Synopsis: Are you struggling to build a culture that attracts and retains the right people and delivers strong financial results? Learn how 32 companies including Netflix and Southwest Airlines have turned culture into a formidable competitive advantage.
Culture is the operating system of a company. It is the way people behave with each other when you aren't looking, and it can be the difference between a company that grows and thrives, and one that sputters to a halt. Book co-Author Culturati has been hosting annual conferences on culture-building for five years, curating the very best thinking on how to build strong, resilient and vibrant workplaces. Co-Author Weeva helps companies like LendingTree and Zappos create gorgeous company culture books.
In The Culture Book, we debate:
* Who owns company culture? Is it the CEO, the C-suite or everybody or nobody
* Is culture all about values, or behavior, or something else
* Does culture have an ROI or is it just squishy?
* Can you copy culture? Can yours be copied?
* How do you get a handle on what your culture IS, versus what you think it is or wish it were?