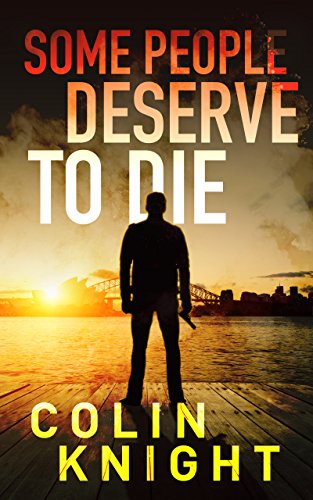 Click Here Now To Download This Book!
Title: Some People Deserve To Die
Author: Colin KNight
Genre: Thrillers & Suspense
Synopsis: Sixteen, naïve and trusting, Alan is tricked into committing a terrible crime.
Unable to face his family, he ran.
From Canada to the idyllic South Pacific, to the frigid waters of the North Sea, to the heat and corruption of Western Africa, Alan kept on running.
To survive, Alan made the wrong kind of friends, learned deadly skills, and developed bad habits.
Battered by life, Alan returns home to discover the truth about his crime, his family and himself.
But is the truth more painful and unbearable than the lie?
More importantly, who deserves to die?