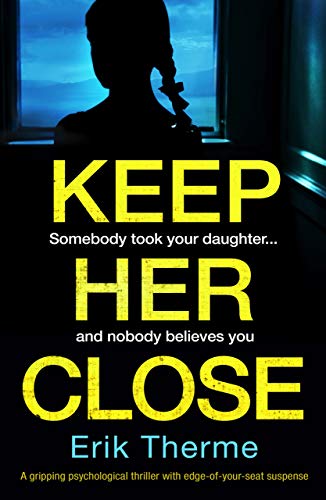 Click Here Now To Download This Book!
Title: Keep Her Close
Author: Erik Therme
Genre: Thrillers & Suspense
Synopsis: Eighteen-year-old Ally knows nothing of her real parents—only that they abandoned her at age three. When she receives a letter from someone claiming to be her biological father, she reluctantly agrees to meet, knowing it's probably too good to be true.
It is.
Now Ally is missing, and the only clue to her whereabouts is a new boyfriend who knows more than he's telling. When Ally's family decides to take matters into their own hands, it's not a question of "if" they will find Ally . . . it's a question of if they will find her in time.