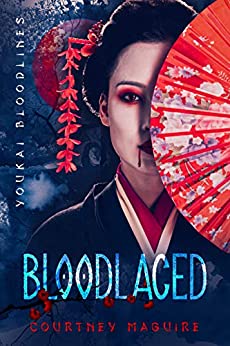 Click Here Now To Download This Book!
Title: Bloodlaced
Author: Courtney Maguire
Genre: Romance-
Synopsis: Kanjin hardly view their servants as human. Even less so when they are different. Asagi is different. Both a man and a woman. When he is sold to Mahiro, he finds his new master is the opposite of everything Asagi has ever known – kind, gentle and generous. But Mahiro reveals himself to be youkai, a demon who feeds on blood, and he has no choice but to turn Asagi to save his life.