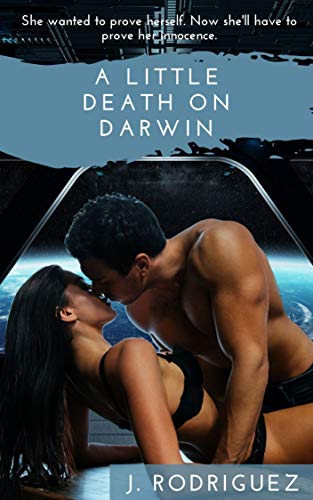 Click Here Now To Download This Book!
Title: A Little Death on Darwin
Author: J. Rodriguez
Genre: Romance-
Synopsis: All intergalactic interpreter Willa Jordan wanted was to be noticed by the VIPs at Central Station. Now the entire galaxy's watching her…because she's one of two suspects in the murder of a revered Zeltesian Elder.
The other suspect, Leith Morales, is the chief of security at Darwin Station and has butted heads with Willa on more than one occasion. But they can both agree on one thing: their innocence.
She's a strong-willed survivor. He's a selfless sacrificer. Can they embrace their differences and find the real killer?